Having a dark bedroom will set you in the mood. It just makes you feel relaxed and it encourages you to fall asleep quickly.  It's very nice to have a room accented with black walls and what makes it elegant is having that dark furniture as well.
This very bold design is starting to be popular nowadays especially for those modern house designs. You can be more minimalistic with your room and you can get a bedroom oozing with style and class.
You should invest with your sleeping materials in your bedroom like your mattresses or pillows. Having a good quality of this can give you good sleep and health.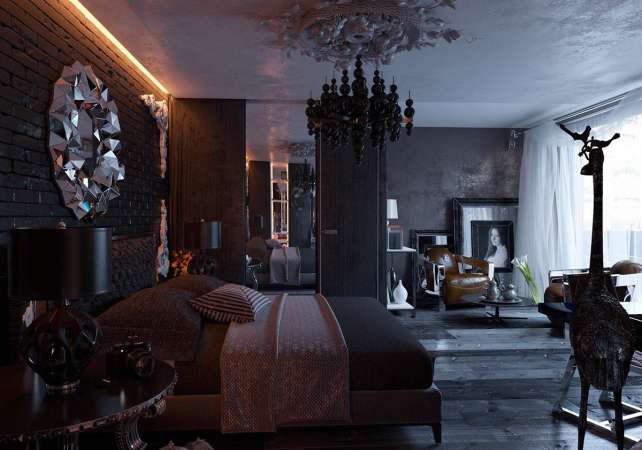 Make sure your room is also cool aside from having it dark. Most people get to sleep faster and longer when their room has a cold temperature and the lighting is relaxing.