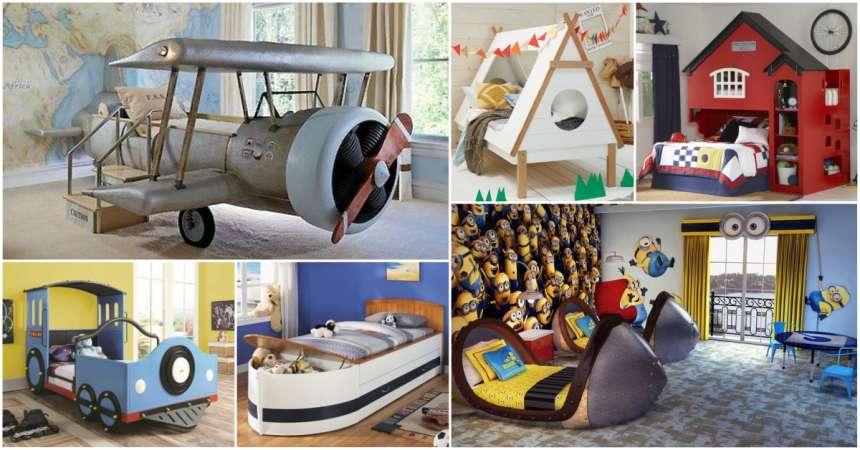 The bed is the most important component of your kids' bedroom, it is where they sleep to rest and face the challenges of the world the next day. Thus, it should be comfortable. However, beds don't just have to be a rectangular piece of furniture topped with a comfy mattress. Let your kids' imagination take them anywhere they want in their bedroom with stylish and good-looking beds. Here are some of the most unique kids beds you can put in your kids' bedroom.
Camping-inspired bed is often the most popular kids bed design for both girls' and boys' room. It taps into their adventurous side. This camp tent kid bed is one perfect example.
Or you can simplify it with a tent-shaped bed. This one's for toddlers though, so consider the age and size of your kid in this one.