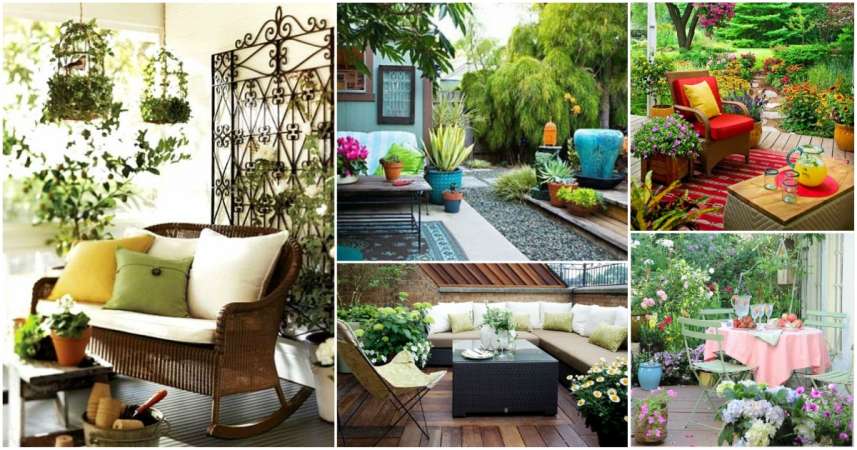 The beauty of spring invites you to go out and enjoy that beauty. Hence, it is important to design a cozy patio for you to relax in and enjoy the view of spring's beauty. Take note of these design ideas to create your dream patio.
1 – Bright Spring Terrace/Patio
Add as much color and greens into your patio to bring a sense of spring to your outdoor space. Turn a bird cage into a hanging planter for more accent.
2 – Backyard Vegetable Garden
Create a refined version of a backyard vegetable garden with this idea. Set up tables and chairs using sophisticated and refined design details!