Though timeless and chic, hex tiles (hexagonal tiles) aren't as utilized as they should be in most homes, until recently. Aside from looking unique and beautiful, they're extremely versatile materials, as they come in tons of different choices and can work well with almost any type of material and interior design. If you're looking to give your kitchen its much needed face-lift, then hex tiles should be in your top list of choices.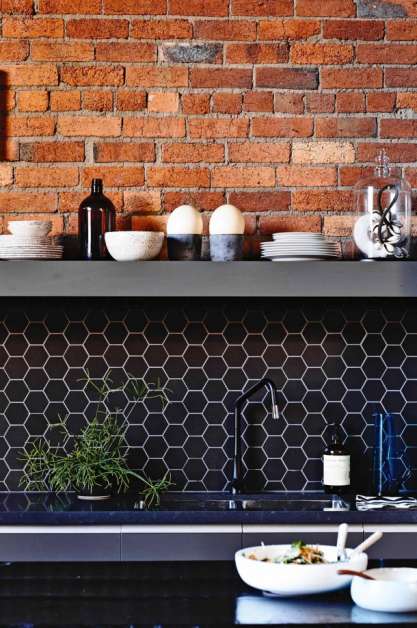 For a mid-century modern twist, use black hex tile backsplash along with your existing red brick wall. They both can make each other stand out. Every other color placed on this kitchen will stand out as well, including your beautiful dishes.
For a clean and elegant effect on your black and white kitchen, use marble hex tile backsplash. This color scheme is probably the oldest trick on the book, but still one of the most beautiful classics that never gets old, always easy to look at.