Fall is a fun time to decorate your home. Cozy autumn decorations make your home a little more cozier than usual. But don't limit your decorations to the interior of the home – you should also add that autumn vibe to your patio. Below are 18 creative and impressive decoration ideas worth a try!
1 – Halloween Setup
Halloween is one of the kids'  favorite holidays. You can turn your patio into a Halloween spot with a nested crate, pottery pumpkins and some LED lighting to make this spot in your outdoor shine!
2 – Fall Display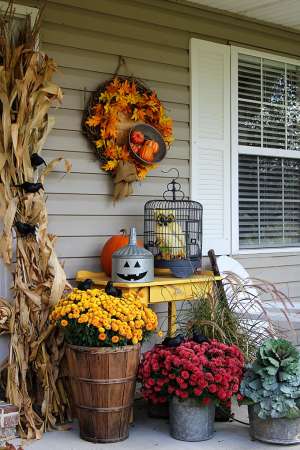 When trying to decide whether to choose fall or Halloween décor, you can get idea from this one. A fresh set of blooms also add something pretty to your outdoor space.