Gone are the days when faucets were viewed as functional pieces in the home. Today, the advent of contemporary styles such as a flowing faucet can instantly give a modern update to the room. If you are looking to renovate either your bathroom or kitchen (or both!), here are the trends you need to watch out for.
1 – Chrome Plated Faucet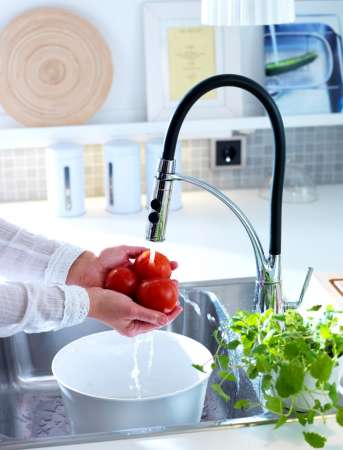 Aside from the sinuous shape, this multi-functional faucet will add efficiency to your kitchen. Its chrome plating also gives the faucet a modern look that you will surely love.
2 – Black Painted Faucet
When you think about kitchen faucet, you often think of stainless steel or silver plated faucet. But the use of black paint coat on this one provides a chic update that makes it a statement accent to your kitchen.