Mosaic floor tiles never get old, thanks to their decorative element which works perfectly in almost all types and styles of kitchen.
Oversized dark floors look perfect in white and spacious kitchen, as it gives makes kitchen look even bigger.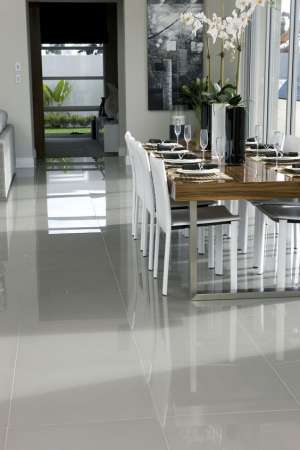 Same goes with sleek glossy tiles. The good thing about this though is that, they look cleaner, making your kitchen look more vibrant, as it reflects lights and colors.