Aside from our living, we spend most of our family time in the kitchen; preparing food, teaching kids how to cook, and sharing food to our loved ones. Which is why many of us invest for the best kitchen equipment and tools, furniture and fixtures. One of the most neglected aspects however, is the kitchen floor. If you want to complete your kitchen, you should never forget about your kitchen floor, as it's one of the few areas of our home that gets most punishment from foot traffic, dirt, stains, etc. How do you make a beautiful kitchen floor? Here are some great ideas.
First appeared in European paintings in 15th century, black and white tiles never go out of style. This classic look remains crisp and enduring.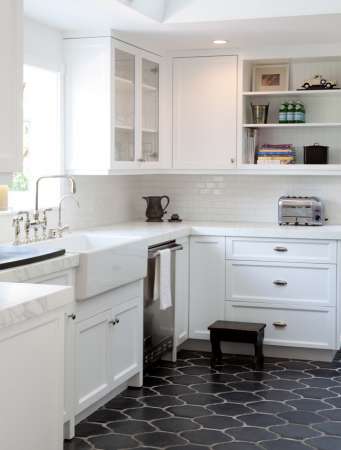 Black tiles work perfectly with dominantly white kitchen, as both colors highlight each other, making their details pop.