IKEA has given us endless of ways to style our homes. They design highly customizable products that allow consumers to re-design and make it their own. One of their most popular products that DIYers love is the IKEA Vittsjö – a simple and unassuming piece of furniture that can be designed with endless possibilities. Sporting simple straight lines of high quality metal, IKEA Vittsjö tables are extremely versatile furniture you can design anyway you want. The glass top provides light and airy feel, while the self-adhesive clips keep the table neat from cable clutter. If you're looking to get this desk for your home, then here are some redesigning hacks for you.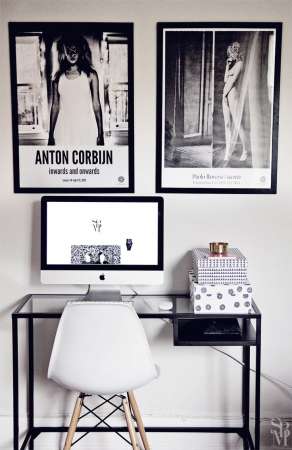 You can simply use it as it is; place your Mac computer on top and place it beside a white wall to make its contrast more noticeable. Place a couple of black and white photos on top to complete the look.
You can also use it as your bar cart. Simply arrange booze and spirits on top, place special wine glass holders underneath the top surface, and then some more secured slots for bottles of wine underneath.