One of the best ways to design a modern mid-century living room is to narrow your color scheme down to a couple of colors. This means you need to choose colors that go well together. And one of the most beautiful and understandably popular color combinations today is grey and yellow. Just like black and white, grey and yellow are perfect for each; they complement each other, with the former looking laid back and sophisticated and latter looking fresh and vibrant. Here are some design ideas for a grey-yellow living room.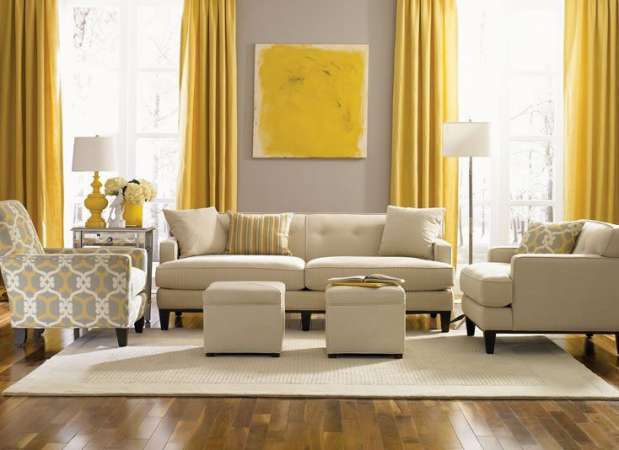 Sunny yellow curtains look perfect on dove grey walls, especially when you combine them with cream sofa.
Good thing about this color scheme is that you can always mix and match it with other elegant décor, such as this beautiful vintage-inspired chair.