If you are in to something new and unique, a hanging fireplace is a good idea. It will definitely make your living room area convenient. Just with proper arrangement, you will end up with a beautiful set up in your living room. Fortunately, we have compiled beautiful ideas for you to look at.
If you like something simple and minimal, you may want this design. The compact design of the fireplace looks great in the corner. Also, black and white color combination for a living room would always look good.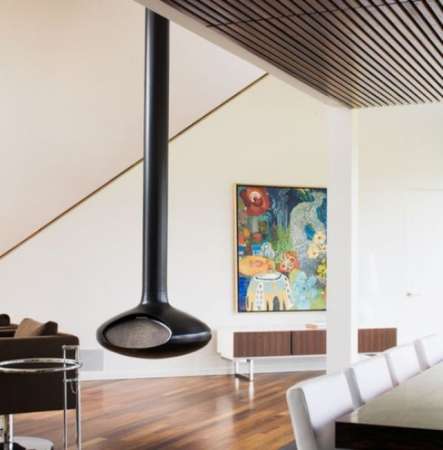 A hanging fireplace like this looks elegant. It would make you glad that a design like this can turn 360 degrees to heat any area of the room. A design of hanging fireplace looks great even with neutral colors.