We as human beings, will always try to find ways to simplify things and accomplish tasks more efficiently, that's human nature. That's why we have gathered some of the most effective, yet little-known life-hacks that can definitely simplify your lives. Here are 17 easy and quick life hacks for absolutely almost anything.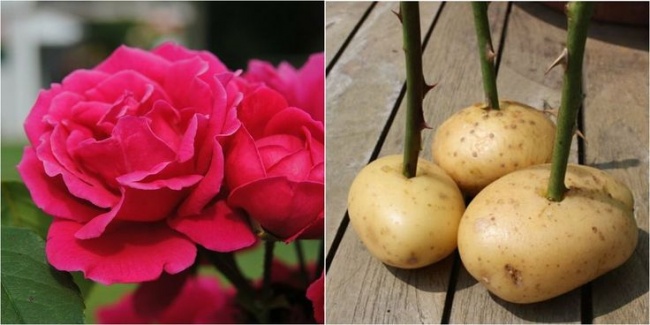 Tired of always buying roses for special occasions? Why not start growing your own little rose garden at your own backyard? You can start by pushing the bottom ends of the cuttings into small potatoes. Moisture and nutrients from potatoes will give the cuttings the best chance to grow healthy roots for easy transfer.
Rainy season is just around the corner, and what most of us hates most about this season is water getting into our shoes. Well, the easy way to deal with this dilemma is through beeswax. Simply spread beeswax all over your shoes, blow dry to melt the wax and voila! Your shoes are ready to take on the wet road.