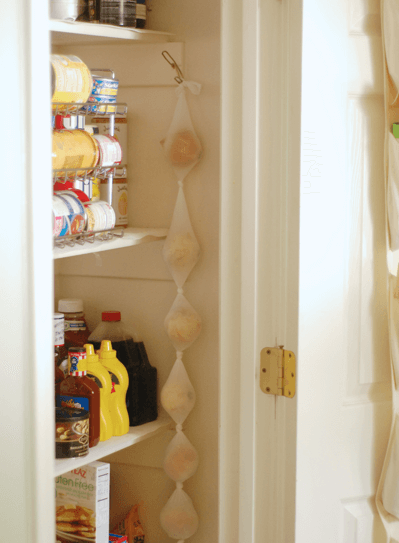 Keep onions nice and dry to keep their skins intact by storing them vertically, such as in this photo. This way, you can save significant space and organize your kitchen storage cabinets at the same time.
Do you hate it when your trash bag keeps slipping off of the mouth of your trash bin? Well, the easy solution would be to cut the waistband of your pantyhose and use it to secure the trash bag to the trash bin.
If you have pets at home, especially cats and dogs, then you know how annoying it is to remove their hair off of your clothes. Well, the easy fix is to wear tights as a quick glove to remove hair easily off of your clothes.