Shelves are amazing storage spaces by themselves; they don't require a lot of space, and they can function as a decorative fixture in your home simultaneously. If you're looking to add some storage spaces in your house, without making your walls look cluttered, then this post is for you. Here are some of the best ideas for DIY shelves.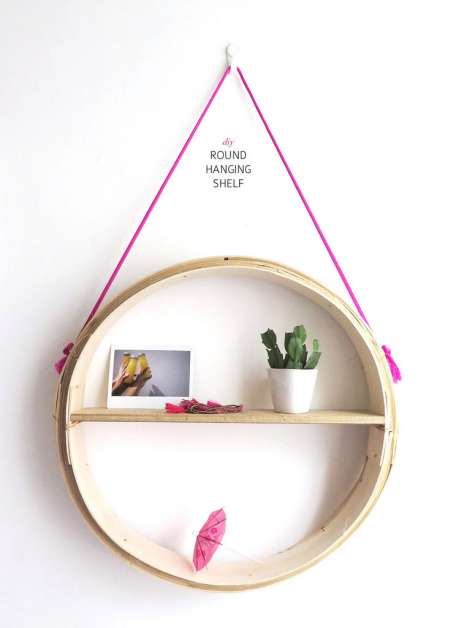 A round shelf, why not? After all, it's the little things that make the house tidy. Hanging this shelf on your wall will give you spare space for essential items that you need every day, such as your keys, etc. Plus, it doesn't take a lot of space.
You can use cinder blocks and some wood for a shelf that you can make in as fast as a few minutes. Add some potted plants, books and storage boxes to complete its purpose. No construction needed. Indeed, easy as pie.