Vertical gardening is one alternative for people who lack the space in their homes. Now you can do something creative to cover up that blank space on your wall. You can even choose to grow vegetables using containers and hang them on the blank wall. Vertical gardening gives chances to those non-climbing plants to climb on the space on that wall.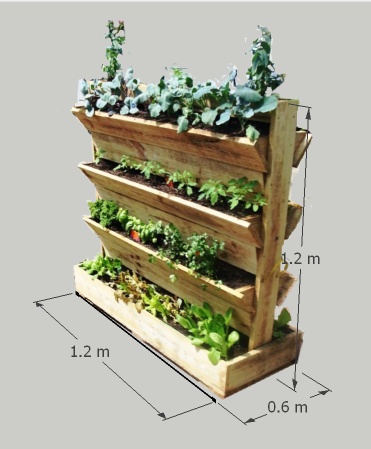 If you like to build yourself your own wall for the plants, you can! This picture will give you an idea. More information about this model can be seen on superplanters.co.nz.
This idea takes you to a whole new level. This unique type of gardening would be great for small plats such as lettuce and strawberries. Try checking out indulgy.com for more information.