Do you have a lot of old wooden crates at home? You are confused on how to dispose them or what to do with them? You've probably come across with decorations using wooden crates. They are popular as home decorations. They can be bought at the home décor sections in stores. Although, they can also be seen in yard sales or thrift shops. You will be amazed how you can change it looks and display it at your home.
Crates are usually used as bookshelf. This picture is one example of how you can transform it to one. You can stack them together and color it with a nice shade.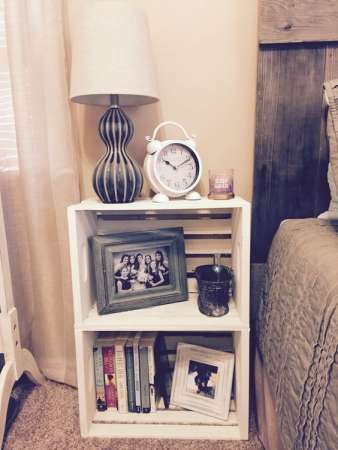 Crates are also great for bedside tables. Use two crates for your bedside table to match the height of your bed. Then paint the crates in any color appropriate for your room.