Here's one cool idea for a cool balcony – setup a home bar in that small space! Install shelves for the wines and glasses, and put a wine cooler that can work as a mixing station as well.
You can also keep things simple, such as this small round table and a pair of chairs. Add some flowering plants to keep it lively.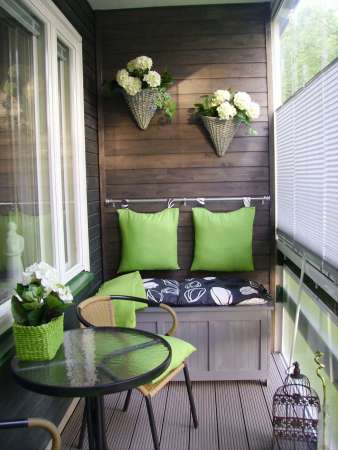 Choose materials carefully and always plan out how they would look to make your balcony look more like a deck of a suburban house than an open space.