Turning your house into a home can be as easy as placing some normal furniture such as tables and chairs. However, how great would it be to have awesome furniture for your home. You won't be able to find these ideas to any Ikea local stores. Here are some examples of them.
This is a collapsible shelf-stairs. You might want this idea for all your shelving needs. This would be ideal for a small spaced home.
How practical is this fletcher capstan table? It can easily adjust depending on the number of people who would use it. You can use this table in your dining area.
Are you amazed by this furniture combination? This is a mirror and ironing board combination. Who would have thought they could be a perfect pair?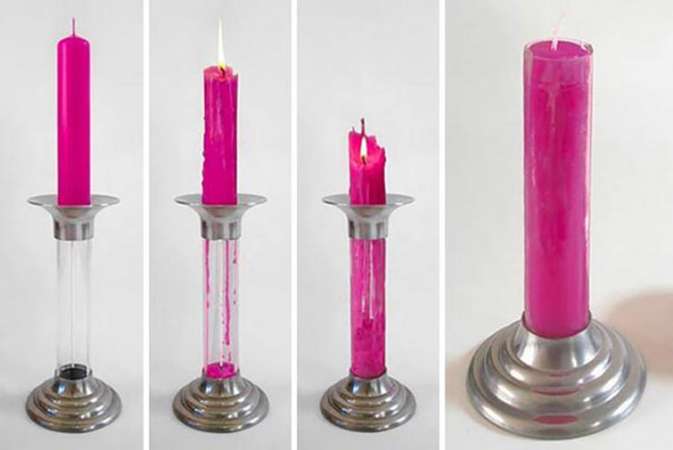 Now you don't have to spend so much money with candles. You can rekindle a candle that would never end. This is a great piece for your home.
This is a dining table and a pool table in one. This would be a great piece to have at home. Your friends would love this furniture in your home.
How amazing is this door? This is a contemporary idea of a door for your room. It is a folding kinetic designed door.
This is a beautiful bench. You would be amazed when you will learn that it can also turn into a dining set. This would be perfect for a small spaced apartment.
This is a couch and bunk bed combination. What's even great is that it can easily be used and turned into a bed or couch. You would love having this piece for your home.
This is a brilliant designed furniture. This is an Obelisk furniture pod. You might want to have this furniture for your home.
This is an amazing designed dining room table. It can easily be retracted if ever you will need a bigger space for your area. It can be retracted to this nice closet you can place on the side.
This is a wonderful and must have piece for a small spaced home. This is a cube kitchen. You can easily fix your kitchen into a cube if ever you want your place spacious.
This is a bedroom and living room in one furniture. The white color design of this furniture looks classy. You should have this piece for your home.
This is a beautiful nesting egg chair. This looks awesome and practical. You can have a side table and chair in one.
This amazing piece is a table that becomes a loveseat in an instant. This can be perfect for your outdoors. You can hang out with your friends in this piece.
This is an amazing and unique television set. This is a completely transparent piece. Its design looks contemporary.
Now you can play with your friend with this amazing door. This is a ping pong table door. You can easily bend it to make it into a ping pong ball.
Do you like to exercise? This is a couch with punching bag. You can easily use the punching bag if you like or have it behind your couch for back support.