If you're like most people, then you probably replace some of your staff every year. Most parents for example, give their kids new set of soft and comfy sheets for Christmas. If you're one of these parents, then you have probably asked yourself how you can make use of the old ones. Surely, you don't want to throw them away that easily. Luckily for you, we have scoured the internet for some of the best ideas to repurpose and upcycle old bed sheets. And here are some of ideas we have found.
You can save your old bed sheets for DIY projects, like a picnic blanket such as in this photo. The maker of this DIY picnic blanket actually made a tote bag that doubles as a picnic blanket for easy carry and storage. It's very easy to make.
You can keep your old bed sheets for car emergencies. Keep one in the trunk of your car so you can have something to spread on the ground should you need to change a flat tire and keep yourself clean as you work on your car.
Your kids can also use your old bed sheets for their forts. Let them run their imagination and challenge them to use the old bed sheets for their forts whenever they play. So keep those old sheets in your closet where they can easily pull out whenever they need to.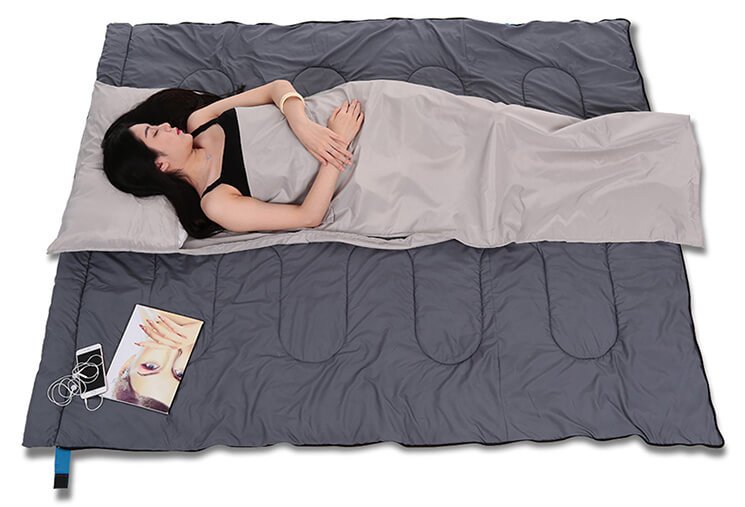 If you're like some people who need extra layer of cushioning between yourself and the bed whenever you sleep in hotels and hostels, then you can definitely use your old bed sheets for that matter by making a sleeping bag liner. Simply fold the sheet in half and then sew the edges close.
You can repurpose your old bed sheet to make a crafting smock or tunic, which will help you clean while crafting. Simply cut a hole for your head somewhere at the center of the sheet and wear it to keep your clothes clean as you make your craft projects.
You can cut the sheet into smaller pieces (squares) and use them as cleaning rags. Stash those rags in your house for easy and convenient cleaning in your kitchen. They make excellent and practical cleaning towels.
Or you can just pass the old bed sheet to your beloved pets to give them something to cuddle up. Plus, if it smells like their favorite human, they will definitely love it. It can be helpful whenever they feel anxious, especially during thunderstorms.
If your old bed sheet comes with a cute color and design, and is still in a fairly good condition, then you can definitely use it as a backing material for a quilt. Take inspiration from this photo.
Love gardening? Why don't you use your old bed sheet as protective covering for the planters in your garden (especially leafy vegetables such as lettuce) for days and nights that are exceptionally cold. It's like making your own greenhouse without the expensive cost.
Or you can just simply let other people enjoy your old stuff and let make good use of them by donating them to Goodwill. You can also give it away to your local thrift store. Nothing beats the feeling of being able to provide for others.
Old bed sheets can also make good hand warmers. Simply cut out a small piece of cloth (in rectangle shape), sew it closed on two sides, fill the pouch with dry beans or dry rice and then stitch the open end close. Warm up these pouches during winter mornings and keep one in each pocket of your coat. Your hands will definitely thank you for this DIY.
For homeowners with home painting projects any time soon, an old bed sheet can provide a practical and convenient drop cloth. It's definitely easier and more durable to use than plastic sheets or old newspapers.
For old bed sheets with great designs and patterns such as this one, you can definitely repurpose the sheet to make a reusable shopping bag. It's easy to make and definitely a practical solution for anyone.
Since they are long and can definitely run the length of most ceiling all the way to the floor, you can use your old bed sheet as curtains for your living and/or dining room. We all know how expensive most curtains can be. This one for example, provides inexpensive solution.
They can also work as shower curtains. Make holes to the cloth and add stainless steel rings for your bathroom curtain rod. This DIY project is easy to make and maintain. Not to mention they look good. Of course, you need to use something that matches or perfectly contrasts to the style of your interior design.
You can cut the bed sheet in to smaller pieces, fold and sew the edges and voila! You have instant napkins. They're extremely easy to make and very helpful for homeowners as well.
If you don't care about doing a little work, then you can learn how to thread and transform your old bed sheet in to something extremely helpful, such as a braided bath ma.