3. Pond Under the Staircase
The space underneath the stairs is one of the most underutilized spaces in most houses. An indoor water feature can definitely put some aesthetic use to it.
4. Indoor Water Fall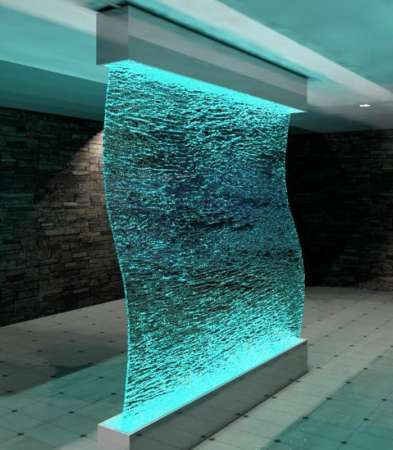 A glowing indoor waterfall is probably the most refreshing way to accent hallways.
5. Luxurious Water Feature
Luxurious houses deserve luxurious water features, such as this mansion in Florida.