Having black furniture at home is not that common. However, these pieces can be worth it to have. We have compiled some ideas to prove to you that black furniture is gorgeous.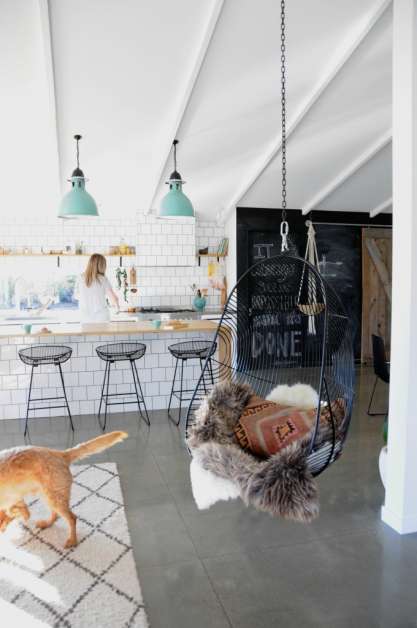 This is a great furniture to relax. This black swing helps pop the bright color and natural decorations of your living room.
This is one elegant look for your dining room. The black and white concept of the dining room is perfect in the right places. This would be a perfect place to eat with your family and friends.