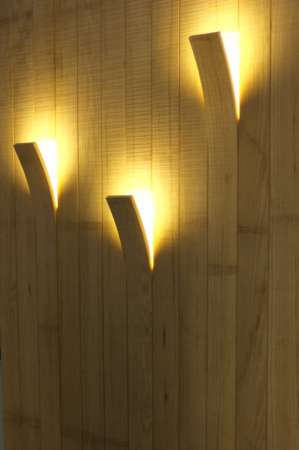 This is an amazing design for a light. It looks like a light below your wood walls. Your guests will be amazed seeing this.
This is another unique design. It is like the wall is ripped to have light. You might want to try this one.
This is a perfect illusion for a dark room. This looks like you filled your wall with lights. They won't instantly notice it's just illusion. Smart right?