Plants and flowers can easily add life and refreshing look to your home. These living pictures for example, are one way to do just that. You can research and do this on your own, or you can order it from professionals.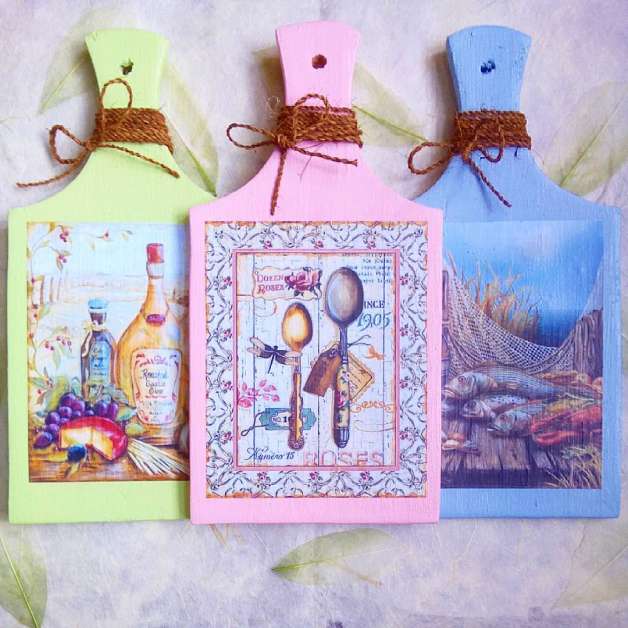 Our kitchen doesn't have to be monochromatic. If you're looking to add some life into it, simply add more colors, like these decorative wooden cutting boards. These things can definitely make a huge difference on your kitchen walls.
Looking for a unique way to give life to a boring wall? You can use clocks of different sizes and shapes to make a compositional center piece. You can also set the clocks differently, based on the time of cities or countries where your loved ones live. This makes a good décor idea for workspaces and offices.