Most of us want to do everything at once – we always try to find ways to make things happen faster, which is why we look for efficient ways to perform usual tasks simpler. However, most often than not, many of us don't have the luxury of time and energy to make some radical changes at home, particularly on our home décor. Luckily, you don't need to spend hours to make big changes. As a matter of fact, there are lots of ways to decorate our homes or give it a fresh new twist, with minimal effort and budget. One example is using decorative pieces to replace standard wall posters. Check out these ideas.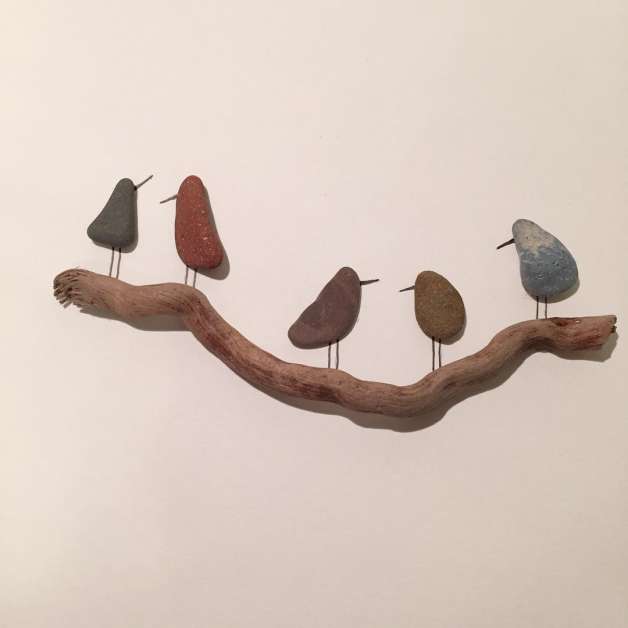 Would you believe that these Spring Birds on a branch is made up of sticks and stones? Well, it's not actually hard to believe, as it's pretty obvious. However, it' amazing how pebbles of different colors can make such an impressive work of art for your wall.
Your reminder boards don't have to be boring and dull, with pins and papers. Make it interesting and lovely to look at by being creative. Simple cork boards can look beautiful if they come with photos, pictures from magazines, etc.